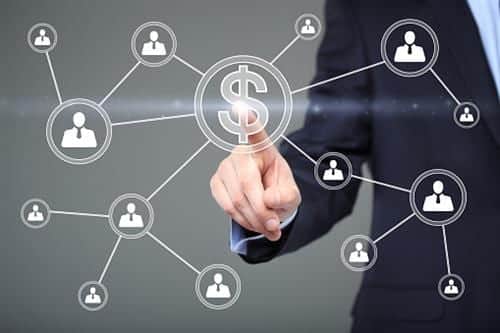 In a small business, virtual bookkeeping is the key to getting more done around the office and growing your business. As a small business owner, perhaps one that already employs a staff accountant or utilizes an off-site accountant for certain jobs, the concept of outsourced bookkeeping can seem a bit confusing or even redundant. The concept may be new to you, but in many cases, virtual bookkeeping is the key to getting more done around the office and growing your business by outsourcing the mundane day-to-day bookkeeping items. Do you want to harness a simple competitive advantage? We have put together three reasons, for starters, that you may want to explore outsourcing this crucial task.
Numbers Make the Difference
Your accountant gives reliable financial advice, makes sure the bills are paid and takes care of your taxes—that is good enough, right? In reality, many business owners do not have a good grasp of the big financial picture of the enterprise, because no one is taking care of the little details. Having a bookkeeper record and organize the sales, purchases, and other specifics can make the difference in whether your business will thrive, or just survive. Do not underestimate how important detailed bookkeeping can be to your company to manage these items correctly and efficiently.
Virtual Bookkeeping – An Affordable Option
There are many options when it comes to accounting and bookkeeping. Outsourcing just the bookkeeping portion of the job is quite affordable, more so than hiring someone in-house. In addition to being a low-cost option, the expenditure is an investment. The bookkeeping service will free up time that your accounting or finance team can spend on more important tasks, rather than minutiae.
Outsourcing Doesn't Mean Out of Sight
When you outsource a task, like bookkeeping, you are not putting it out of sight. In reality, you will always have access to the data (your books). In fact, the data will be more easily available to you since it will be well-organized and easier to comprehend. When you are trying to do it all yourself, it is easy to get behind or procrastinate. With outsourced bookkeeping, this is never an issue—work is completed on time, every time.
At the end of the day, outsourced bookkeeping gives business owners like you access to financial expertise when you need it most. Affordable, flexible expertise is something companies of every size and at every stage of growth can appreciate. If you would like to learn more about how virtual bookkeeping services can improve productivity in your office and help your business grow, call or contact us at Financial Optics, Inc. today!