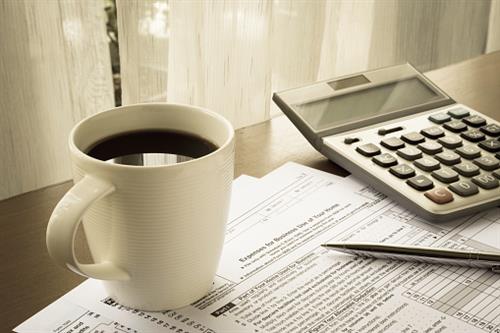 As 2016 approaches, you have probably started planning your budget. How did 2015's budget compare to your actual business expenses? If 2015's budget fell short, you can avoid this problem by knowing a few tips and tricks to small business budgeting. For your New Year's resolution, consider using these six tips.
1. Consider Hidden Expenses.
Throughout business, you will have plenty of expenses, such as purchase orders, payroll, electricity bills, and more. However, have you accounted for hidden expenses? For example, how would unforeseen changes to your insurance policy in mid-July affect your insurance premiums?
2. Overestimates Your Business Expenses.
Business owners tend to think an ideal budget accounts for specific facts at specific times. Unfortunately, your budget needs to have room to grow and change. As a result, your budget should include an overestimation of your potential expenses. This will protect you in the event that your expenses increase, such as increased cost of raw materials due to inflation.
3. Define and Separate Your Personal Income From Business Income.
As a small business owner, it's easy to assume all business income is equal to personal income. However, your business income and your personal income should not be combined into one category, explains the US Small Business Administration. Set a working, functional wage to withdrawal from your business income for yourself, and do not exceed this wage in your budget. This will help to guarantee the longevity of your business throughout 2016.
4. Plan to Pay Extra on Debt, If Possible.
If you have taken out a loan to start or grow your business, the repayment of this loan should be carefully considered in your budget for 2016. If you project an increase in sales, use excess capital in the budget to pay down existing debt for your business. Moreover, paying off such debt early may actually save money by reducing the amount of interest accrued on the loan.
5. Define the Risks to Your Business.
Your business faces many challenges throughout 2016, and you need to understand how these risks will impact the course of business. According to Nicole Fallon Taylor, business owners should consider how short- and long-term risks may affect the overall production and success of a business. This may include accounting for emergencies, changes to the insurance needs of the business, and changing regulations for your industry.
6. Revisit Your Budget Monthly.
Your budget should never be considered a static, unchanging force in business. The real value in preparing a budget is using it as an analytical tool by comparing actual results to budget results on a monthly basis. If during this monthly analysis you realize your budget needs adjusting based on current circumstances, then do so. Think of your budget as a living document, and continually roll your budget forward so you are always looking out at the coming twelve months.
By using the seven strategies, you can make sure you have accounted for all of the possibilities in budgeting for small business. Your budget should be like your friend and business partner, not your enemy.