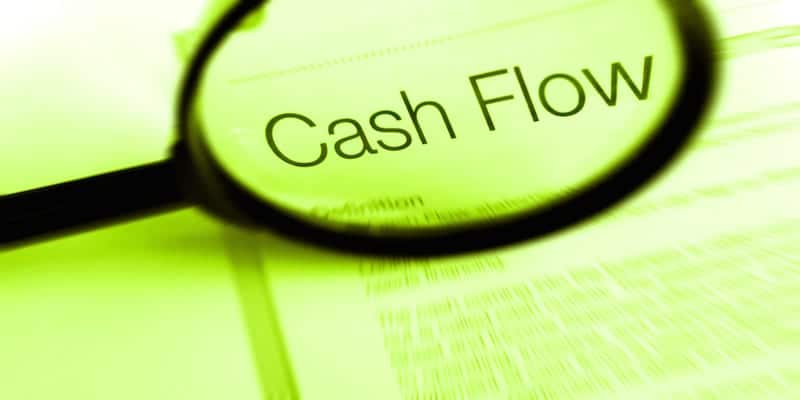 As a small business owner, you're bound to have good and bad months with cash flow during the financial year. Being conservative with your company's spending is a great way to keep your business alive during the rough months, right? If only it were that simple.
Cash flow is a huge stressor for small business owners. Without enough of it, you suddenly can't afford rent, then payroll––then your business sinks. It can be hard for owners to see past the cash flow to focus on other issues that growing companies face, such as a good company culture, having the right leadership, and learning how to delegate certain tasks.
So, how can you see past the stress to focus on making sure the cash keeps flowing? How do you find the balance between spending enough (taking enough risks) so your company grows versus over-spending on your company's revenue?
Here are some ideas to help you find a balance:
1.) Schedule time regularly to set and adjust financial goals
Despite the obvious importance of financial goal-planning, many small business owners tend to overlook setting a regular meeting with themselves in favor of dealing with more urgent business matters. Signing a new client or making payroll can easily take precedence over far-off financial planning. Because of this common occurrence, it is critical for owners to put aside weekly, monthly (sometimes daily) time to review financial goals. As with other company tasks, it often takes a firm due date to complete a project and your finances should not be treated any differently. Something as simple as setting a regular meeting with yourself and/or with your accountant to review your company's finances at the end or beginning of each month could be all your business needs to stay on track.
2.) Set S.M.A.R.T. goals
Now that you have a regular financial goal-planning meeting, don't spend time and resources theorizing or setting targets you can't financially reach. We've all heard that our goals need to be specific, measurable, attainable, realistic and timely so if we use that system, it will quickly become apparent which goals are simply not achievable and which goals are likely to happen.
Goals like, "make more money" are too vague to be useful. Even a goal such as, "make more money by next summer" is too far off in the future to be beneficial. These types of goals express hope with no specific details or due date in sight. A good example of a S.M.A.R.T. goal would be, "I will acquire three new clients for my consulting business within two months by asking for referrals, launching a social media marketing campaign and networking with local businesses. This will allow me to grow my business and increase my revenue."
3.) Consult your numbers
S.M.A.R.T. goal setting is dependent on looking at your actual numbers for a starting point––rather than a dream scenario. Look at your company's current cash flow, income statement and balance sheet, and accept the current financial reality of your business. If you're new to the business world, these documents may sound unfamiliar to you. Familiarize yourself with them because they are crucial to the development and growth of any small business. If you have been neglecting your company's finances for some time now, these numbers may look a little scary. That's okay. Now that you know where your company stands financially, you can begin to set S.M.A.R.T. goals to get your numbers where they should be. The next best action would be to engage with your accounting to develop "full financial statement projections" based on your S.M.A.R.T goals. This is the only true way to determine how your financial goals actually affects cash flow. Your accountant can help you determine how growth goals related to certain balance sheet items, like inventory levels or accounts receivable management, and how those directly affect cash flow.
4.) Financially compare your business to competitors
Though it is likely impossible to know exactly how your competitors are performing financially, it is usually common knowledge what the profit margins, gains and production costs in most businesses are. Incorporate this information into your goal-planning. Don't look at your company and set financial goals as if it exists in some sort of vacuum. Do your financial research. Even though it can be discouraging to know your competitors are currently more profitable, this knowledge is helpful in the long run. It gives you a chance to reflect on what they did to financially perform better––and then your company can do the same…or better.
5.) Create action plans for your goals
While goal-setting is always a fundamental step in financial planning, your goals are ultimately useless until you can create an action plan for them. Once a goal has been set, immediately form a plan of action with detailed tasks and assignments for employees to complete. This is the safest bet to ensure that your goals can be reached on the deadline you've established. By holding yourself and your employees responsible for completing a goal, you're more likely to see it to completion.
6.) Document your progress and company growth
No one likes to feel like they are doing a task for nothing. By documenting your company's progress, your employees have a visual that will encourage them to keep goal-setting for your company and you can do it on a simple, shared spreadsheet. Everyone in the company can view it and can be held accountable for their specific task. Make it easy to access––no one wants to take too many extra steps or it's a waste of you and your employees' time.
7.) It's okay to not feel comfortable
Rarely are small business owners comfortable with where their company's current cash flow and finances stand…and that's probably how it should be. If you are complacent in your company's financial goal setting, you won't continue to grow. Your financial goals should always be about where you want your company to grow and the actions that are needed to get there.
As a business owner, it's unlikely that you'll ever be truly stress-free when it comes to finances, however, using these seven strategies will take some weight off your shoulders. The underlying similarity in all of these methods is proper planning. By staying organized and creating goals with action items, you're less likely to fall behind financially and more likely to shave off some stress.
Sources:  Good Financial Cents
*************
 Financial Optics serves entrepreneurs with an empowering finance division so they can focus on innovation and creating value for their clients. We believe you can accomplish the business of your dreams a lot easier with a professional accountant on your team! Contact us by phone at (913) 649-1040 or click here to visit our Contact page.
http://www.goodfinancialcents.com/how-to-set-financial-goals-for-your-small-business/