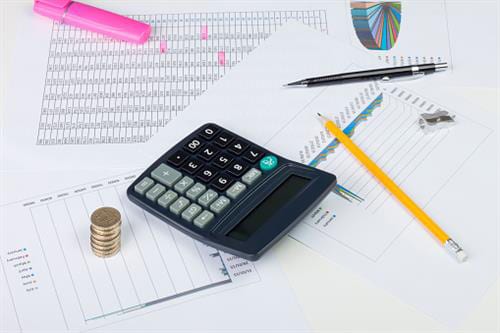 Outsourcing has become popular among businesses, especially with the growth of cloud platform technology. Business owners everywhere are looking to outsource everyday tasks, saving them time and, in many cases, money. One such task that can easily be outsourced is bookkeeping. Outsourcing your bookkeeping allows you to concentrate on what they do best: running your business, while leaving the accounting operations in the hands of an expert.
Outsourcing your accounting gives you access to accurate information when you need it, and keeps your business in full compliance with the financial requirements. While compliance is important, the most valuable benefit of outsourced bookkeeping is simply having a financial expert available to help you plan and maximize your profits. Regular, detailed financial reports present a very clear picture of the company's health and, when combined with financial planning, can help your business scale up successfully.
Outsourced accounting removes some the daily business burdens related to both staff and budget costs. For many businesses, particularly small businesses, accounting and bookkeeping can be complicated. It takes a lot of time to prepare finances, and even longer fixing potential problems that may arise from inexperienced bookkeeping. Most need a full-time CFO, but aren't big enough to justify hiring someone full time.
This is where outsourced bookkeeping comes in. Business owners can take this frustrating and time-consuming task off their plate and know that an expert is handling their money.
Outsourced bookkeeping is a business solution for most companies particularly those looking to grow or increase revenues. And while many business owners see the hiring of a virtual bookkeeper as a cost, it actually should be seen as an investment. Hiring a professional virtual bookkeeper can not only free up a business owner to focus on high-value projects, it can also improve the business' finances overall, and help the business owner pinpoint other unnecessary costs that can be cut.
Think about outsourcing as a way of utilizing another company's core competencies to help grow your company. Besides being more cost-effective for your budget, outsourcing also gives business owners peace of mind. Knowing the accounting functions are up-to-date, and financial risks associated with the business can be managed and are being monitored is priceless.
Having a financial expert in your corner will also help you keep up with the latest business technology. Technology changes almost daily and outsourcing means your bookkeeper can take the time to update and change along with the industry's technology. Besides, bookkeeping programs can be expensive. Utilizing your bookkeeper's technology prevents your business from incurring the cost for a program the business may not use fully.
The bottom-line is simple: outsourcing services give business owners access to skilled financial services and expertise, which can enhance the business' proficiency, and allowing business owners to focus on what really matters: running their businesses.