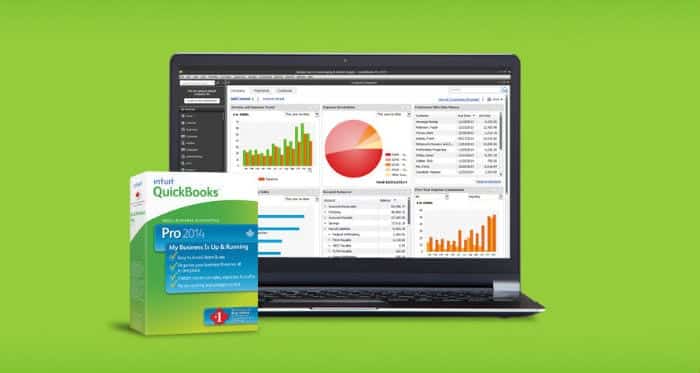 If you're a business owner, then it's a pretty safe bet that you've heard of QuickBooks. Whether you're new to QuickBooks or an old pro, most QuickBooks users will tell you… there's always something new to learn! Here are 5 of the basics you should know so you can get the most out of your QuickBooks experience:
1. Expect a learning curve. QuickBooks is a powerful tool, and like any powerful tool, there's going to be a substantial upfront investment in time to learn how to use it properly. Many people are in too much of a rush to get started with QuickBooks thinking that it's just simple software so they buy if off the shelf, install it, open it and then typically hit a wall. It's true that QuickBooks will do a lot of the work for you, especially when it comes to crunching numbers, but you'll still need to know—or learn—the basics of accounting in order to understand the basics of QuickBooks.
 
2. Which QuickBooks is right for you? Obviously, you need a bookkeeping program, right? But it's not as simple as that. You need to know a few things about your business, such as what kind of accounting method you'll be using, what kinds of information you need to have on your Balance Sheet and Income Statement, that kind of thing. Once you know that, then you can figure out which version of QuickBooks is right for you. Intuit (the company that manufactures QuickBooks) has a good breakdown of the differences between the software on their website.
 
3. Learn some accounting language. QuickBooks is not the most intuitive software, unless you're an accountant of course!  The QuickBooks environment is set up using accounting language so if you aren't clear on the meaning of balance sheets, cash flow statements or other financial terms, QuickBooks can be very confusing.
 
4. Good data in – Good data out. QuickBooks is a powerful tool, but like any tool, it's only as good as its user and the data that is entered. QuickBooks will pay off the most if you give it the most accurate information to work with. It can be tempting to just sit down and dash off a bunch of entries as quickly as possible, but for the best results, you'll want to take your time and enter notes and comments where applicable. Bad data in, bad data out. Good data entered, good data shows up in helpful reports to you.
5. Keep it up to date. Of course it's always important to keep your books up to date, but it's also important to keep your version of QuickBooks up to date. Not only does QuickBooks not support versions older than three years, newer versions of QuickBooks offer things like automatic downloading of bank and credit card statements, and connecting your accounts to QuickBooks electronically, which can save a lot of time and lot of errors. It might also be worth considering a switch to hosted QuickBooks or QuickBooks Online, which can save both money and time and provide an easier way for your accountant to access your files.
In the hands of the right user, QuickBooks can be a powerful tool, but as a business owner, you may not have the time to dedicate to keeping your books the way that they need to be kept. That's where outsourced accounting comes in. Fortunately, hosted QuickBooks and QuickBooks Online give a range of options for different levels of investment and involvement. At Financial Optics, we can help you choose the QuickBooks solution that's right for you, and provide the accounting expertise that you need to keep your company in the black.
 ********
Financial Optics serves business owners and entrepreneurs with remote web and cloud-based finance applications. Let our professional accountants run your daily, weekly, or monthly bookkeeping and accounting, so you can run your business. Contact us by phone at (913) 649-1040 or click here to visit our Contact page.