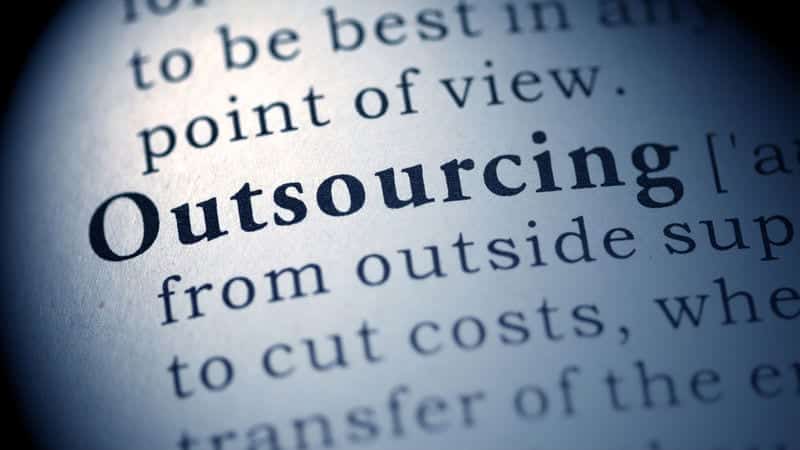 So, your business is growing. That's good news, right? After all, steady, reliable growth is the dream of just about every entrepreneur or small business owner. The trouble is, growth doesn't just mean more money coming in. It also means more expenses, more inventory, more work, more complex bookkeeping, and it's not only possible, but distressingly common, for businesses to grow themselves right into very tight cash flow issues. As your company grows, you become forced into "sink or swim" mentality, and sometimes that means finding new ways of doing the old things. 
When your company was smaller, maybe you or someone on your staff could handle the bookkeeping yourself. But by now you have learned that running the business takes up more of your time and your accounting needs have become increasingly complex. That's when many business owners hire a full-time accountant or even an in-house accounting department, but finding the right in-house bookkeeper can be expensive, time-consuming, and comes with its own host of potential hazards and difficulties.
Fortunately, there's another option for the growing business: outsourced accounting. 
Outsourced accounting for small business costs you less, not just in money, but also in time and effort. Outsourcing your bookkeeping needs will take less than 15% of the time and effort that you'd spend hiring and managing an in-house accountant or team. But that's not all of the benefits that come with outsourced accounting! When you outsource your bookkeeping, you'll find that you have 24 hour access to all your accounting data, 7 days a week, from your office, home, or anywhere else you may need it through remote hosting. Not only that, but outsourced accountants don't call in sick and don't have to be managed. They just keep your books balanced, and make sure the information you need is at your fingertips when you need it.
The accounting then becomes a simple task of scanning your daily bills, invoices, deposit slips, etc. to your outsourced accounting firm once or twice a day where they are stored as PDF files on a secure server. Then, we (or whoever you choose to outsource to) will enter your transactions and reconcile your accounts, while you still have 24/7 access to the system so you can verify records or send an invoice at your convenience. 
The turnaround time from in-house bookkeeping to outsourced accounting is usually very short (can be done in a week) and the payoff is always more or less the same—less time, money, and energy spent trying to balance your books, more flexibility and ease of access to your financial information, and a better grasp of your company's cash flow. When your financial information is just a pile of data, it can be difficult to get a grasp on the real state of your expenses, collections, profitability, and other key performance indicators. Outsourced accounting from Financial Optics can put that information in your hands in a way that you can use, so you'll know exactly how your company is doing every minute of every day.
******** 
Financial Optics serves business owners and entrepreneurs with remote web and cloud-based finance applications. Let our professional accountants run your daily, weekly, or monthly bookkeeping and accounting, so you can run your business. Contact us by phone at (913) 649-1040 or click here to visit our Contact page.