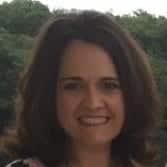 Post written by Angie Geer, Accounting Manager
No matter how desperate a small business owner is for accounting help, it's still hard to let go. You don't want to put your trust in strangers and risk losing what you've worked so hard to build.
You have a talent/skill/idea/passion and that's why you decided to start your own business. Why are you wasting time on tasks outside of your expertise and jeopardizing yourself?  You started this business for a reason…now go run it!
You should be focused on growing your business…not buried in the books.
Letting go doesn't mean you'll be losing touch. You may not know what numbers, reports, etc. you need to see on a regular basis, but we do. You may not have time to open up your accounting software and root around to find what you need, but we do. Wouldn't it be great to have someone put everything you need to know right in front of you on a weekly basis?
That's where our Weekly Cash Call comes in. 
Our weekly 'cash call' process is designed to keep you in the loop. The 'cash call' process can vary depending on how you like to communicate. It can simply be a weekly email or we can schedule a phone call to review your key financials.
We drop some helpful data into an Excel spreadsheet for you to review…and it can be customized depending on your needs.
You'll see your checking register balance, credit card balances, a head's up on significant expenses coming up (payroll, rent, etc.), unpaid bills list, open customer invoices list, etc.
We design it based on what we think you want to see, and then you tell us what to add/remove to suit your tastes.
This process saves you time and gives you weekly peace of mind on your cash position and cash flow. You will know what's going on every week without having to waste time accessing multiple references.
Our Weekly Cash Call allows you to focus your time on where it's needed most…growing your business. At the same time, it gives you peace of mind knowing that we've got your back and can trust we're getting things done for you.
If you have any questions about the Weekly Cash Call or anything else, give us a call at 913.649.1040.