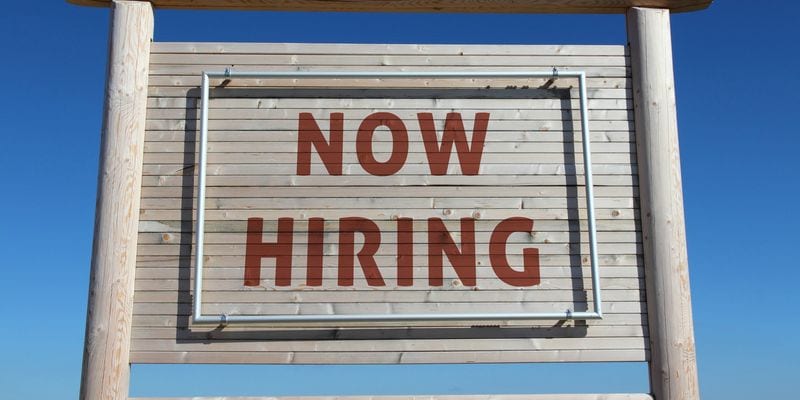 Almost every small business uses outside vendors. It's impossible for a company to grow without help from suppliers, contract workers, and/or outsourced products and services, but what happens when your company hires the wrong one?
You ultimately lose money and create a chain of events that can quickly spiral downward if you aren't paying attention. For example, if you hire a website developer who charges you $5,000 to update your company's website and they do a poor job (or don't even finish the job), you're not only out $5,000, you're out all of the time and effort you put into the project, as well as any employee's time and effort they contributed to the project. As if that's not enough, you may have also lost potential clients, who are still visiting a website that hasn't been updated, and you're now going to have to spend additional money to hire someone else to do the job that wasn't done correctly the first time. Frustration quickly ensues!
On the flipside, trustworthy vendors help companies grow so it's important you know whether or not yours are adding value to your company. If your website developer isn't adding value, why are you paying them? Every person you pay, regardless of the product or service they offer, should be working to propel your company further, not keeping it stagnant.
Here are 5 ways to make sure your small business doesn't waste money on the wrong vendor:
1.) Do your research
Always validate your vendor's references; don't just take their word for it. Even if you need a quick turn-around on a project, it's worth the time to vet out who can do the work and who can't because that vetting process will ultimately save your company a lot of headaches in the long run! If a person will not give you contact information for for anyone they've done similar work for in the past…that's an immediate red flag!
Outside of what they give you, do your own research among your peers. Look them up on LinkedIn and see who you know that they know so you can gauge what circles they are running around in. You may find them doing business with many of your clients or prospects already, making them an easier resource to trust based on who they work with. It's also a good idea to reach out to any mutual connections to see if they would recommend your potential vendor's services.
2.) Operate under a signed contract
Just because a vendor isn't an employee doesn't mean they don't need a contract to serve as a legally binding agreement for contracted services. The contract is where you set expectations for the scope of work, deliverables to be provided by the supplier/contractor, responsibilities of both parties, performance criteria and review process, pricing schedule and invoicing process and contractual terms and conditions.
Supplier / Contractor Agreements are fairly standard and are a great way to make sure you have your bases covered. Much of the frustration small businesses experience with vendors is unmet expectations. Clarity in the scope of work with contracted obligations in writing can often solve this problem and ensure both parties get what they want out of the deal.
3.) Make sure your vendors add value
Ask yourself this question: Does this vendor help our company grow in some way, shape or form? If a company (or contract worker) you pay is not helping your business move the needle forward, they should not be part of your company. Period. Don't waste money on a vendor who isn't interested in helping your company grow.
4.) Have a Plan B
Never go into a business agreement without a plan B. Often times, it's best to have two vendors for specific tasks in case one falls through, which goes back to point #1…do your research!  If the vendor you hire backs out for any reason, it's better to have a clear idea about who your company will reach out to next.
Also, if the daily operations of your business come to a halt because of a vendor, it's likely the importance of this job should fall on an employee. If you put too much weight on your vendors, you will find yourself running out of contingency plans and running into emergencies more often than not!
5.) Care about your vendors
If you don't care about the people who are supposed to help your company grow, why should they care about helping you? Small businesses who do business with other small businesses have a unique opportunity to help each other, but only if both sides care about each other's outcomes.
We tend to make the effort for our large suppliers who we know help our bottom line, but what about the weekly office supply delivery guy who not only visits your office, but possibly many of your prospect's offices along the way? Do you make the effort to say hello or ask them about their day? They may be delivering paper today but they could eventually be delivering clients depending on how you treat them.
All vendor relationships matter, and all vendors have potential to send you referrals if you view them that way. Having a good relationship with your vendors makes you a trusted resource for them, and since we know people refer who they trust, your vendors could easily turn into one of your best referral sources!
Bottom line…vendors can be a huge resource for your overall growth. As the business owner, it's your responsibility to do the research required to make the best choice. While nothing is guaranteed in the world of small business, following the five strategies above may help you make better vendor choices in the long run.
*************
Financial Optics serves entrepreneurs with an empowering finance division so they can focus on innovation and creating value for their clients. We believe you can accomplish the business of your dreams a lot easier with a professional accountant on your team! Contact us by phone at (913) 649-1040 or click here to visit our Contact page.