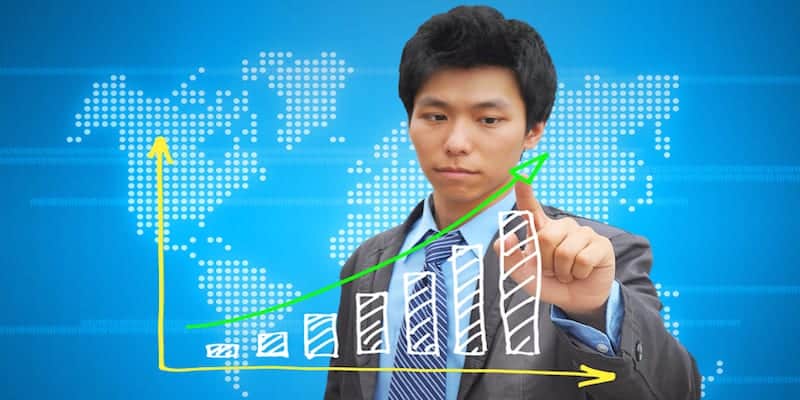 If you're lucky, as an entrepreneur, it can suddenly feel like your fast growing company has doubled in size overnight, which is a good thing! However, there are times when the rapid growth of your business can create financial risks. If you're unprepared to handle your business's acceleration, the survival of your company could be jeopardized.
As your business scales, the financial requirements of your company will need to change. By not implementing a strategy for growth, your business is in danger of inconsistent cash flow, unmotivated employees, losing current clients, hiring unqualified new employees and, perhaps, unexpectedly looking for new office space, just to name a few. The sooner you prepare for challenges, the more likely your business will grow successfully.
Here are 5 tips to help you keep your head above water in your fast growing company:
1. Make sure your best customers stay happy
Your best customers are the driving force behind your company's success, and in order to achieve profitable growth your business should be built around making your best customers into raving fans. Make it a habit to identify your "A" customers and make them a priority! Your most loyal customers are crucial during this growth phase, as they will often offer critiques or advice. Listen to them. They have more insight than you might expect, and try to clearly identify the value you create for them.
By reaching out to your customers, you are showing them how valuable they are to the success and expansion of your company. When you show that you care about them and value their input, you may even receive the added bonus of their recommending your business to friends and family.
2. Build and maintain a dynamite team 
Your small team may be expanding, but your initial employees are the ones who will keep things from falling through the cracks. They know the ins and outs of your company, so you will most likely find yourself relying even more on their input and feedback as your company grows.
Evaluate your current employees and include them in the hiring process. Who can handle managing a new team? Who is capable of training new hires? How many new hires can you financially afford? Use your great team as a tool to build a bigger and better team that will help steer your company in the right direction! If your current team is creating the culture you desire, they are most likely the best ones to determine if new candidates are a good fit.
3. Find a great mentor
A person with entrepreneurial and business experience outside of your company is a vital resource. They've been down this road before and can offer a lot of valuable advice. It's important to have someone who will tell you like it is, even if it's not what you want to hear. It's easy to let the success of your company go to your head but the truth is, no one can accomplish anything truly worthwhile alone. Open your mind and jump on the opportunity to learn something from someone else!
4. Build a Network 
Join and actively participate in entrepreneurial clubs or events but be picky. Don't waste your time with startups or businesses that are trying to get their feet off the ground. You're past that point. Find a network of business owners that are experiencing the same growth challenges. It's a great way to not only grow your company's network, but also receive advice directly from others who are going through the same thing.
5. Re-evaluate your financial plan
Your finances are going to change when you go from a team of 5 to a team of 20. With an increase in new hires, it'd be foolish––and detrimental––to not update your current financial plan. Has your company outgrown its office space? Do you need to purchase new equipment for your growing staff? All of these new costs must be calculated into your budget if you want your business to continue to grow.
Three things to consider as you re-evaluate your finances: 
Creating a new budget, taking into account increased costs from new hires, and expenditures for things like equipment purchases and new office space
A better understanding of your cash flow. This may sound counter intuitive, but growth increases stress on cash flow. Growth increases exponentially need for strong cash flow management, understanding planning.
Seeking outside help from an accountant to address aspects of your business's finances
Business success and growth is good and what entrepreneurs strive for, but it can be overwhelming. Business owners are often so preoccupied with the daily operations of the company, that paying close attention to the finances can take a back seat. Taking the time and energy to ensure that your finances are on track with your growth is key to your business's success.
********
Financial Optics serves entrepreneurs with an empowering finance division so they can focus on innovation and creating value for their clients. We believe you can accomplish the business of your dreams a lot easier with a professional accountant on your team! Contact us by phone at (913) 649-1040 or click here to visit our Contact page.