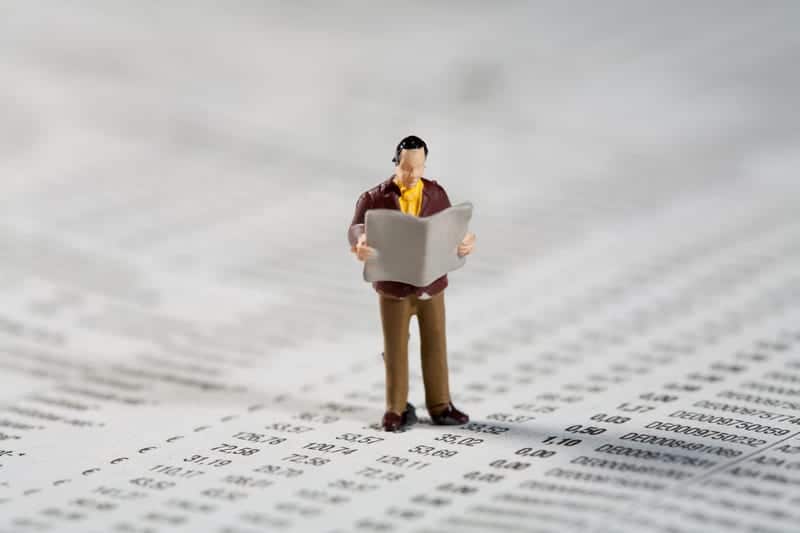 Everyone has inherent talents. For some, it's the gift of putting on an incredible event or creating a meal that won't soon be forgotten. Others are able to troubleshoot a computer application or assist with the intricacies of creating a marketing plan. Each skill has its merits, and as an entrepreneur looking to fulfill a need, that element of differentiation is often what sets them apart. 
The Power of Finding a Financial Ally
If you're like many entrepreneurs, embracing differences is all well and good until it comes to the subject of money and finances. Unless you went into business to become a CPA or bookkeeper, you probably don't have much desire to deal with the financial side of the business. Despite that, the ever-present subject of business finances remains a critical element of your business. If you have money in the bank, you need to know what's going well so you can make more of that magic happen. If the opposite is true, it's critical to find the financial leak before the business falls into an inadvertent tailspin. 
Building Blocks of Accounting
Like a multiplication table, one system builds on the other. Bookkeeping is an active record of all transactions that the business makes. This includes revenue, sales and expenses. Dependable accounting can only happen when bookkeeping is current, accurate and up-to-date. Much like good ingredients making a better meal, good bookkeeping is critical to providing accounting analysis of a current business situation and a reasonable forecast of what will happen in the future.
What you Spend vs What you Earn (a.k.a. Income vs. Expenses)
Income is about bringing money into your business and cash flow is the key thing that all business owners strive to increase. It's also one of the most important ways to insulate a company from the regular ups and downs of running a business. Knowing your top line revenue number isn't enough. You must understand your profit margins as well so you can see whether or not the business is actually growing.
Expenses on the other hand are what send money out of a business. It's important to understand which expenses help move your business forward and what may be unnecessary. Another source of cash outflow is debt, and any increase in the number of debts could mean a correlating increase in cash disbursements. Because a majority of expenses are incurred on a monthly basis, it's smart to create a dedicated expense account for items such as salary and wages, maintenance and repairs, phone and utilities, and maintenance and depreciation.
The Balancing Game of Assets and Liabilities
Like a teeter-totter for the business crowd, the maintenance of assets and liabilities can keep business owners on their collective toes looking for some element of balance. Assets are things that are owned by the company such as cash, loans, office equipment or warehouse machinery, and accounts receivable. Accounts receivable are the future collection of money for services – a very important asset that requires daily management. On the flip side, you'll find liabilities to be the obligations of a business owner to another party. These can be short-term (due for payment in the next accounting cycle) or long-term (payable in the next 12 months.) You'll only know if balance has been achieved by looking at the difference between assets and liabilities. If assets (+) exceed liabilities (-), that's cause for celebration and the potential of a bump in owners' equity.
As an entrepreneur you've created a business around your area of expertise, so don't try and add the unnecessary pressure of becoming a money management expert overnight. Instead, look to a financial partner who can not only help you improve the bookkeeping, but also enhance your financial literacy in the process. After all, how can you know what you need until you need to know it?
******** 
Financial Optics serves business owners and entrepreneurs with remote web and cloud-based finance applications. Let our professional accountants run your daily, weekly, or monthly bookkeeping and accounting, so you can run your business. Contact us by phone at (913) 649-1040 or click here to visit our Contact page.
Sources
http://www.businesstown.com/accounting/basic-terms.asp
http://smallbusiness.findlaw.com