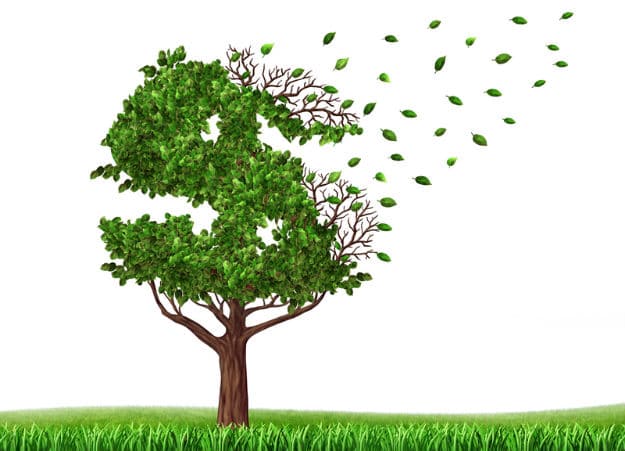 There are a lot of places where mid-sized companies lose money. Many are still experiencing growing pains in the shift from being a smaller company with only a few employees to one that has much more overhead.  One of the most often-overlooked places where businesses of any size lose money is in overhead costs.
If your company has employees, facilities, and office space, then you've got overhead. What is overhead? In simple terms, it's the money that you spend to keep your business operating day-to-day. It includes everything from rent and utilities to payroll, office and janitorial supplies, shipping, freight, credit card processing, and shredding services, just to name a few. Some overhead expenses already fixed – like rent – but others can be controlled through careful budgeting and spending practices.
Who does the purchasing for your business? Unfortunately, many mid-sized companies don't have a dedicated purchasing manager to keep an eye on overhead costs and ensure that you're getting the best value for your dollar. The task often falls on office managers, who are typically swamped with other aspects of daily operations, such as managing employees and ensuring work is getting done.  Or worse, the purchasing is also often handled by multiple people in different departments, leading to duplication and redundancy, as well as inconsistency in spending and bookkeeping. Even if overhead purchases are handled almost entirely by a single purchasing manager, the dizzying array of vendor options can make ensuring that you're getting the best deal for your money a more-than-full-time job.
That's why many businesses turn to specialized companies to optimize their overhead purchasing power. With unique insights and connections with vendors, these companies can leverage savings that your business may not be able to match on its own, and can take the burden of tracking and analyzing overhead costs off your plate, freeing you and your managers up to focus on the more important tasks of running your business.
One of the best ways to keep costs down across the board is to ensure that your books are well kept and up-to-date. In the daily hustle and bustle of running a business, it's easy to let bookkeeping slip through the cracks, and many mid-size businesses may not have the budget for an in-house financial department. That's where Financial Optics come in. You may have to spend money to make money, but before you spend money you need to know what money you have, and Financial Optics can help ensure that you do just that.
 ********
Financial Optics serves business owners and entrepreneurs with remote web and cloud-based finance applications. Let our professional accountants run your daily, weekly, or monthly bookkeeping and accounting, so you can run your business. Contact us by phone at (913) 649-1040 or click here to visit our Contact page.