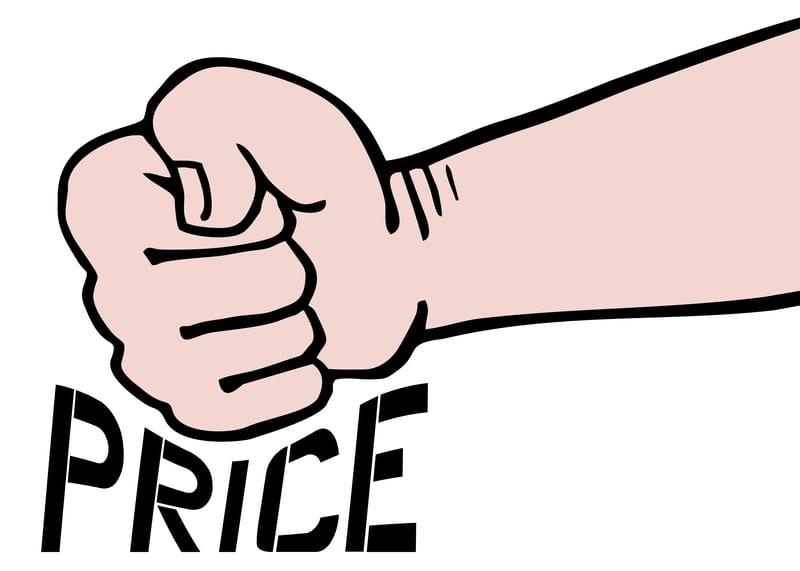 These days, it can seem harder than ever to stay competitive in an increasingly crowded marketplace. As increased Internet access, mobile apps, and successful deal-based websites like Groupon give customers access to a growing—and global—pool of options, it can feel like you have to compromise on price in order to attract customers and compete with larger companies.
But lowering your prices isn't the only way to stay competitive, and often, businesses find out the hard way that it doesn't always give you a competitive advantage. For one thing, there's going to be a limit on how low you can go and still make enough money to keep your business running. Chances are that bigger companies are buying in quantities that you may not be able to match, which lets them pass the cost savings along. Trying to compete on that level leads to undercutting your own cash flow, with pretty obvious consequences.
Business development experts say a much better way for small and mid-size businesses to be competitive in a tough market is to compete on value, rather than price. What's the difference? Price is simply how much something costs. What do you charge for an item or a service? Value, on the other hand, is a measure of what your client gets for that price.
There are a lot of ways to sell your business on its value, rather than its price, and one of the most important ones to know is who you're existing clients are.  They have already bought into your value and they are the best people to tell others about you.  The better your relationship is with your existing clients, the more opportunities you have to be referred – on the value you provide, not on the price they will pay. That's just good business from top to bottom. A shotgun approach to marketing may net good results up front, but it's a poor long-term strategy.
Experts in marketing estimate that roughly 1/3 of consumers are hung up on price beyond all else, and will pretty much always go for the cheapest option rather than the best value.  That's okay!  They aren't your prospects. There are still another 2/3 of people who have potential to become your most loyal customers since they're interested in getting what they pay for, rather than paying as little as possible.
Another key to standing out on value rather than price is to emphasize what's different about your company. Know your company's biggest competitive advantage and don't be afraid to toot your own horn. One of the best ways for small businesses to stand out is through the customer service they provide. Smaller companies can offer personalized services and packages tailored to the needs of their clients in ways that larger corporations just can't match, and that can make a huge difference to customers who are considering a big investment.
 ***
Financial Optics serves business owners and entrepreneurs with remote web and cloud-based finance applications. Let our professional accountants run your daily, weekly, or monthly bookkeeping and accounting, so you can run your business. Contact us by phone at (913) 649-1040 or click here to visit our Contact page.