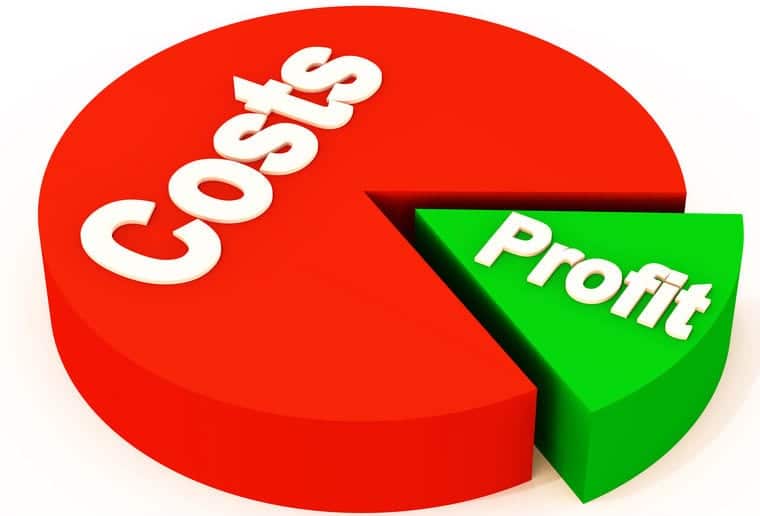 No matter how much you may love your work, if you're running a business and hope to experience any level of success, you'll need to turn a profit. The good news is that some of the best ways to make your business more profitable have nothing to do with numbers. If you step back for a minute and focus on why you are in business in the first place, you may find some gaps in areas where you could have profits.
Here are a few ideas to get you started:
Make a personal connection with your customers, your colleagues, and everyone you do business with. It may not be possible to be on a first name basis with every customer, but that doesn't mean you can't make a personal connection. In this age of social media and digital connectedness, customers and clients are more interested and loyal when they can see themselves as a part of your company. By finding common ground with customers and colleagues, sending them helpful articles, "liking" and commenting on their posts and other "touches" along the way, you increase your chances of referrals from those who already trust you, which could lead to more profit from new business.
Be outwardly grateful and sincere. People know when they are being "sold" so if you are willing to help them by telling them the truth, even if it means referring business elsewhere, your enthusiasm and integrity will go a long way in terms of referrals (which we already know increases profits!) Chances are, you started your business because you wanted to help people solve a particular problem. You care about solving this problem a LOT so let that passion show through in your company's marketing materials, in your online persona, and in everything else that you do as a company. People like to buy from those who are passionate so remember that enthusiasm also increases profits.
Don't get too caught up in the excitement of fast growth. It is extremely easy to spread yourself too thin as your business starts to grow. With greater success comes greater opportunities to branch out and expand but as you do, don't lose sight of the original focus of your business. After all, whatever has made you successful up to this point is probably what your customers are expecting more of.  Don't let yourself get distracted by the excitement of growing your company faster than the next guy. It's not a competition. You have real people involved that could potentially be hurt if you grow too fast and then have to scale back later. You cannot increase profits if you are only focused on obtaining more. Profits come from happy customers. Happy customers (and their referrals) come from companies who pay attention to them.
Increase sales, decrease costs. There are going to be times when all the personal connections, gratefulness, sincerity, and focus in the world may not be enough to drive up profits the way you'd like and that's when you'll have to go straight to the numbers and make some changes. The goal is to see where you have opportunities to increase sales and where you have opportunities to decrease costs. While that may seem pretty obvious, what's less obvious is how big of an impact even a small change can have on your profit margin. Increasing how much you charge for a product or service, or decreasing your direct costs from suppliers and other sources by as little as 3% can have a huge impact on your company's profits. Similarly, selling 3% more to your regular customers can often spell big changes over a relatively short amount of time.
However you choose to increase profits, one thing is for sure: The more profit you make, the more complex your accounting may become so don't forget to factor in some level of management accounting or bookkeeping as a critical factor in your ability to increase profits. At the very least, you should be reviewing your financial statements monthly so you can see where you have opportunities to increase your profit.
If you are struggling to do the books yourself or are relying on a part time helper or administrative person who may not be fully qualified, remember that bad data in means bad data out and you could be losing profits without even knowing it if you aren't able to accurately see what's really going on with the money in your business.
********
Financial Optics serves business owners and entrepreneurs with remote web and cloud-based finance applications. Let our professional accountants run your daily, weekly, or monthly bookkeeping and accounting, so you can run your business. Contact us by phone at (913) 649-1040 or click here to visit our Contact page.
[References]