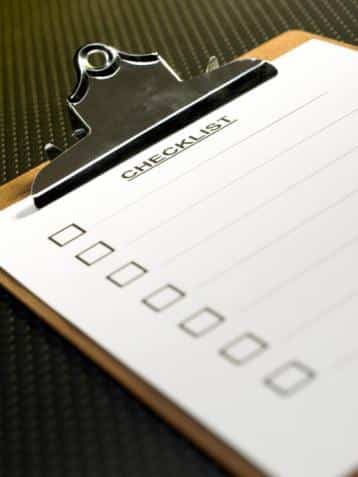 Virtual bookkeeping services can change just about any business for the better. Mention bookkeeping to any small business owner and you probably will be met with a groan or a sigh. Likely, because this vital procedure is not typically one the small business owner is very good at doing. At the same time, they know it is a key function that can keep their business operations on track.
"Outsource what you are not good at!" is a mantra you may hear these days. It is important, however, that you research any potential virtual supplier and make certain the firm is the right choice for your company's needs.
 

Here are five things to keep in mind when assessing virtual bookkeeping services for your small business.
• Time Matters – The experts working with you may be located hundreds or thousands of miles from you. Ask how they accommodate their clients' time zones. Will the bookkeeper be available during your operating hours? This flexibility can be vital since you may need someone available to handle last-minute updates or a specific question you need answered quickly.
• Familiarity with Your Industry – Not all service providers are the same. Does the virtual bookkeeper you are considering have any experience working within your industry? Does this matter to you? This can make a huge difference in how comfortable you are with the team working on your account. Keep in mind that certain business skills are industry agnostic. Profit is profit in virtually all industries. Decide if this matters to you and if so, be sure to seek out a firm that has dedicated experience with your industry.

• Communication – Does the bookkeeper communicate with you the way that suits your style? Do you need to meet face-to-face or are you comfortable with phone calls and emails? Will you be satisfied if a video-conference is the only means of discussing any problems? Working with a company that is well-matched to the way you like to communicate is very important to your long term satisfaction with this supplier.
• Utilizing the Cloud – These days, the "cloud" refers to keeping all information online. In the case of virtual bookkeeping services, this would mean you scan and email your receipts to them. You access your books through a link online. This gives you 24hour access, saves paper and saves the time and money of mailing or couriering your receipts to the bookkeeper. Would this process work well with your small business operations?
• Trustworthiness and Dependability– Finally, make sure the company you are considering is trustworthy and dependable. Your virtual bookkeeper will have access to your sensitive information. You want to be able to trust the company, the owners, their processes and their reputation. Check references, check online reviews and find out how long the company has been in business. While everyone has to start somewhere, sometimes your best suppliers are the ones with the most experience.

• Virtual is OK– While it's important to conduct due diligence when hiring any virtual supplier, it is just as important to make sure that you (and your staff) are comfortable working with a virtual team too. Will you be able to work with experts that you meet only through video conferencing, on the phone or via email? Will you be able to scan and upload all necessary documents to the cloud? If so, a virtual supplier could be an excellent way to save you time AND money.


Ready to learn more about Financial Optics and their virtual bookkeeping services? Click here to read or give Tim a call at 913 649 1040. Accepting clients locally and nation-wide.