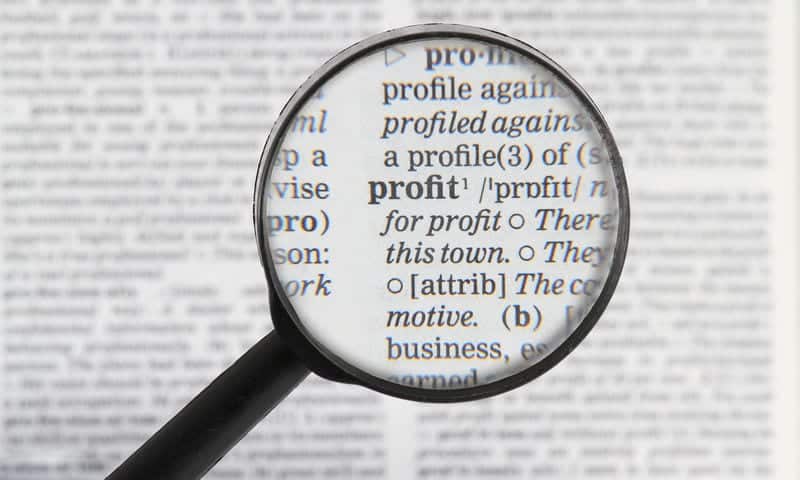 April is Financial Literacy Month, and while financial literacy applies to everyone from individuals and families to multinational corporations, it is perhaps most important for small to mid-size business owners.
Why is that? Small businesses don't have a lot of wiggle room in their budgets and the difference between a small business that's run by someone with financial literacy and one that isn't can be the difference between a business that succeeds and one that fails.
So what is financial literacy? Well, according to the President's Advisory Council on Financial Literacy, it is "the ability to use knowledge and skills to manage financial resources effectively for a lifetime of financial well-being." Basically, financial literacy is an understanding of how money works in the everyday world. And while that word "lifetime" may make it sound like we're talking about personal budgets, it's just as important for business owners to maintain healthy financial habits if you want financial well-being for the lifetime of your business.
Businesses have to manage debts, accounts receivable, and cash flow. Cash flow has been called the lifeblood of any business and that's a pretty accurate assessment. You have to spend money on payroll, equipment, inventory, and raw materials in order to run your business, but you also have to know what money is coming in before you can spend it. By keeping your books clean and orderly, you'll have a better understanding of what money you have available and can plan for the future of your business more accurately.
One of the most important, but most often overlooked, parts of running a successful business is making a good budget and sticking to it. Knowing how much you can afford to spend, how much the daily operations of your business will cost, and how much you'll actually profit, can be the difference between seeing your business succeed and running it into the ground. And making a good budget is often a function of having good financial literacy.
The Financial Literacy Month website has a thirty-step path to financial wellness, and the first step is a commitment to taking financial responsibility. The pledge consists of things like tracking expenses, creating a budget, and continuing your personal education about financial health. It ends by saying that, "If I am ever over-obligated, I will take the necessary steps to seek assistance."
Sometimes, knowing when to ask for help can be the hardest part of any endeavor. No matter how good your financial literacy may be, many small business owners don't have the time and energy they need to devote to good bookkeeping and still have time and energy left over to actually run their business. That's where Financial Optics can help. Sometimes the best expression of financial literacy is knowing when to turn to the professionals for some assistance.
Financial Optics serves business owners and entrepreneurs with remote web and cloud-based finance applications. Let our professional accountants run your daily, weekly, or monthly bookkeeping and accounting, so you can run your business. Contact us by phone at (913) 649-1040 or click here to visit our Contact page