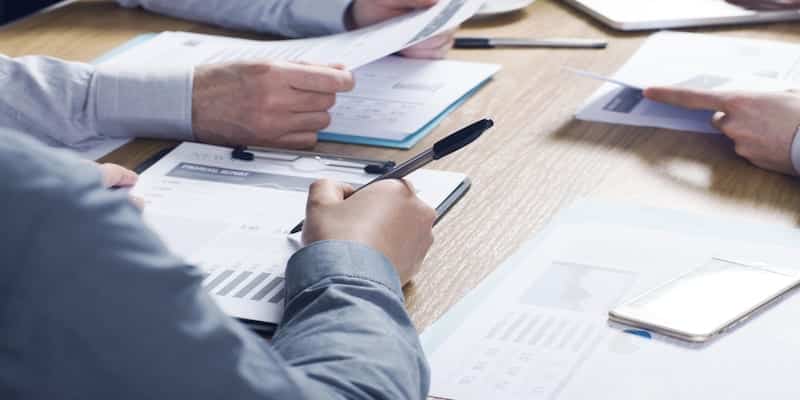 Entrepreneurs must build good business relationships in order to grow and succeed. So what's stopping you from building one with your CPA? If you rely on a CPA to manage any part of your company's finances, your business is missing out on opportunities for growth if you don't cultivate this relationship.
Many accountants do much more than bookkeeping; they can also help you understand and manage your cash flow, forecasting future turns and bumps in the road that could inhibit your growth. CPA's often have a vested interest in seeing your company thrive and want to help you understand how to make decisions based on numbers. But they cannot help you if you are unwilling to view them as anything but tax planners and bookkeepers and leave the rest of the business a mystery.
Here are 3 reasons why you should consider your CPA a fundamental part of your company's team:
1. They know your company culture
If your small business has been using the same CPA for more than a year, chances are they know your company culture pretty well. If they understand how the culture in your office operates, they are in a better position to offer financial advice that speaks directly to your company's needs. CPA's see all the numbers so they are the ones who can warn you about potential costs associated with people. The more your accountant understands your business on a cultural level, the better he or she can plan for your company's future. Inviting them to meet your team is a good first step towards creating a long term relationship.
2. They know your business strategy
A good CPA should be well-versed in your company's business strategy. They need to understand the daily operations of what makes your business money, and how your business functions so they can make recommendations accordingly. When they understand the basics of your company's revenue stream, they can help you plan a long-term business strategy that ultimately helps you meet your goals.
A good CPA is like an (outsourced) resource partner whose sole purpose is to help your company grow. This financial partnership helps you set expectations – and stick with them. The knowledge your CPA has from years of working with your company can help in every financial situation and open the door for growth opportunities you may have missed.
Your accountant is also there when the numbers go in the red and cash flow is down. They can often see looming financial trouble before the company CEO has any idea what's coming so efforts can be redirected. The better your relationship is with your CPA, the sooner you are going to receive the information to course correct.
3. Your company becomes a priority
If a particular accountant has been with your company for years, he or she will want your company to succeed. You're no longer a company on a long list of clients that they represent; you are a friend, and because of that, they will be constantly looking for opportunities to grow with your company. If they were a part of your company from the beginning, they will want to be there at the end and will do whatever they can to help you plan your exit.
A long-term CPA isn't just there to merely crunch numbers in Quickbooks. They are there to provide support to your small business through all of its financial ups and downs. They are your strategic and financial partner, a key to the development and growth of your company. However you have to be willing to engage with your outside CPA to seek this type of advice and consulting, and be willing to make an investment in the relationship. Deep-rooted relationships are what drive small business success. So, why not start one with your CPA today?
Sources:
http://www.inc.com/john-rampton/why-you-should-be-taking-the-relationship-with-your-accountant-to-the-next-level.html
http://www.investopedia.com/articles/financialcareers/08/business-owner-relationships.asp
http://www.sbnonline.com/article/build-a-better-relationship-with-your-accountant/