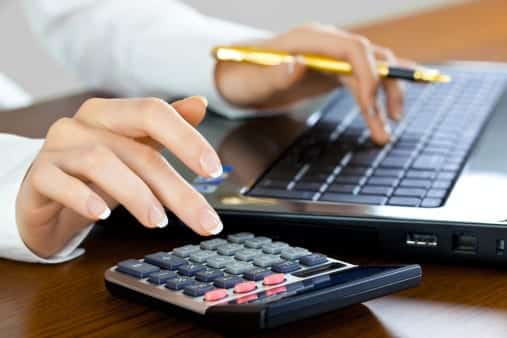 As a small business owner, you want to give the very best service to every customer or client you encounter. At times, the little details of running your office can take over and seemingly prevent you from doing what you do best.
If you find that bookkeeping, accounting, and other related tasks are becoming overwhelming as your business grows, it may be the right time to consider outsourced accounting. If you go this route, how do you choose the best company for the job?
Ready for outsourced accounting? Here are five tips to kickstart the process:
Costs vs. Savings – While there are costs associated with an outsourced or virtual accounting company, it is important to realize that the costs are usually saving you and your business money and time. When you compare the costs of a virtual bookkeeper to what you would spend on a full-time accountant, the difference can be enormous. Plus, if you are freeing time so you can spend it on growing your business, this makes business sense.
Your Needs – Do you need bookkeeping assistance or full-scale accounting? Do you think your needs may grow or change over time? Look at the services offered from different companies and make sure they are in line with your goals. Ideally, you can find a firm that will grow with you. When in doubt, be sure to talk with the company to see if they are a fit for you. Many outsourced accounting companies will be happy to talk with you and explain their services. The good ones will be used to working with small business owners and able to explain bookkeeping, accounting and small business finance in a way you can understand it without making you feel confused. Be sure to get all your questions answered and feel good about the company before you choose to work with them.
Reporting – Even if you turn over the day-to-day bookkeeping and accounting tasks to an outsourced accounting firm, it is not out of sight, out of mind. You'll need to stay involved to understand what is going on with your company finances. Spend time looking at what reporting features are available and make sure you will have access to the information you need, when you need it.Good reporting features can make or break you and give you the feedback you need to grow your firm in the future. As well, you may want someone from the outsourced accounting firm who will talk you through the monthly reporting in a way you can understand it will be one of the most helpful parts of this relationship. Ultimately, with outsourced accounting you should feel as though you will be gaining more financial control, insight and foresight into your business, not less.
Client Success – What results have other clients achieved by working with an outsourced accounting firm? Be sure to familiarize yourself with past and current client success stories. These will help you evaluate if the firm you are considering has experience working with clients like you. This is important as the firm will be able to offer much more targeted support to you if they have had experience working with similar businesses. This could mean a specialization in an industry or a growth stage of your small business.
Research – While you may feel you are not sure what questions to ask, start by reading frequently asked questions (FAQs). This will give you a good base to start with. Typically FAQs spark you to think about specific questions related to your business. Those specific questions are the ones you'll want to ask the outsourced accounting companies when you contact them. Their answers will help you get an idea if the firm is right for you.The seasoned companies have been in business a long time and have seen many situations, so take advantage of their experience and ask as many questions as you need to. Many times ebooks can be a great way to learn more and to get a feel for the outsourced accounting company you are considering working with. Download any you find on the accounting sites as they can be helpful as you work through your research phase.
There are many things to think about when you consider outsourced accounting. If you would like to discuss your particular needs with an experienced, professional firm, reach out to us at Virtual BeanCounters. We provide small business accounting and advisory services on an outsourced basis. Let us grow with you, contact us today.