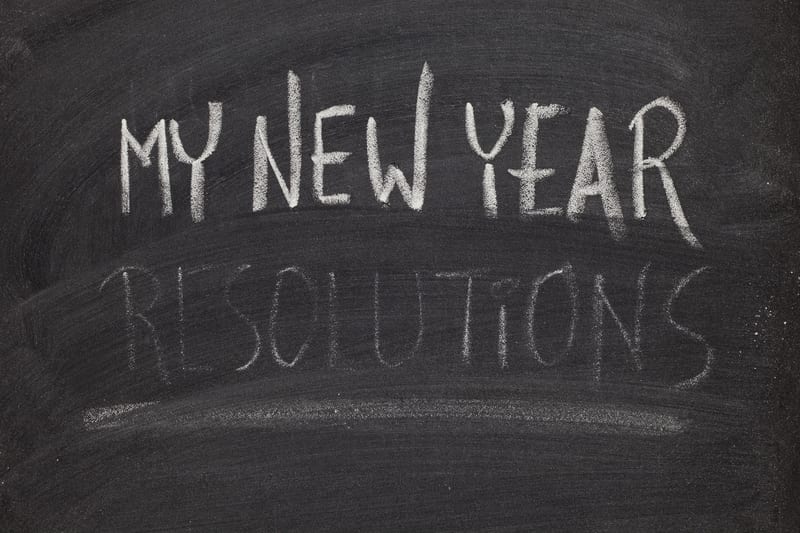 It's that time of year again. The time of year when we've made the overwhelming list of all the changes we plan to make in our lives – starting January 1st.  This is the year that we're going to get in shape, go to the gym every day, save a bunch of money, finally take a vacation…. Etc, etc, etc.  
Almost everyone makes New Year's resolutions, and typically, it's around this time that they start to fall off the wagon. Can you afford to let those goals slip in your business this year?  Maybe it's time to take stock and set some "After New Year's" resolutions you can actually stick to. 
Here are a few suggestions:
 1.     Start Planning – Again. Running a business is a hectic, daunting task, and many times it can feel like taking it one day at a time is the only way to get it done. That's survival mode. Planning in advance means the difference between just getting by and really finding success.  Don't procrastinate on painting the picture of what your business should look like in the coming year, and the years beyond for that matter! Start easy by thinking what you would like the business to look like long term, maybe 3 or 5 years down the road. Then work backwards and add some more detail for the next 12 months. And remember to compare actual to plan on a regular basis, that's where the real value comes in.
 2.     Focus on Customer Service. No matter what your business, chances are the market is getting more and more competitive every day. The Internet allows people to shop and do business almost anywhere, from almost anywhere, so providing exceptional customer service allows you to set your business apart and develop a positive reputation.
 3.     Grow Your Customer Base. If you operate almost entirely on local business, this year might be a good time to expand into the online marketplace. If you already do most of your business online, maybe this is the year you'll start looking closer to home and growing more local business. It also might be a good time to identify a potential customer base that you're not currently serving—such as non-English speaking customers, or customers overseas—and make an effort to cater to them.  This goes back to #1 – planning!
 4.     Expand. There comes a time in the life cycle of every successful small business when it needs to spread its wings and grow. Maybe your business has outgrown its current headquarters, maybe you need to add more equipment or hire more staff in order to keep up with production. Whatever it is, it can be tempting to "play it safe" and stick with what you've always done, or try to do more with insufficient resources, but that kind of "playing it safe" doesn't pay off in the long run. Make a resolution to allow your business the growth that it needs this year and don't be afraid to seek out additional funding through small business loans and local funding resources.
 5.     Watch Your Money. Expanding your business will probably require financing. That means going to a lender or investor, and they'll want to see that you have the finances of your business in good working order. A clear budget is an important part of any small business but it can be all-too easy to let it fall into disarray as other demands vie for your time and attention. This may be the year you decide to finally outsource your accounting or seek professional financial advice so you can better plan your future needs. There's a reason that one of the most popular resolutions for individuals in the New Year is to get their finances in shape – and that goes double for small businesses! 
Whatever your small business "after new year's" resolutions are this year, Virtual Bean Counters can help you make them a reality, and help make this year the best year ever for your business!
 ***
Financial Optics serves business owners and entrepreneurs with remote web and cloud-based finance applications. Let our professional accountants run your daily, weekly, or monthly bookkeeping and accounting, so you can run your business. Contact us by phone at (913) 649-1040 or click here to visit our Contact page.