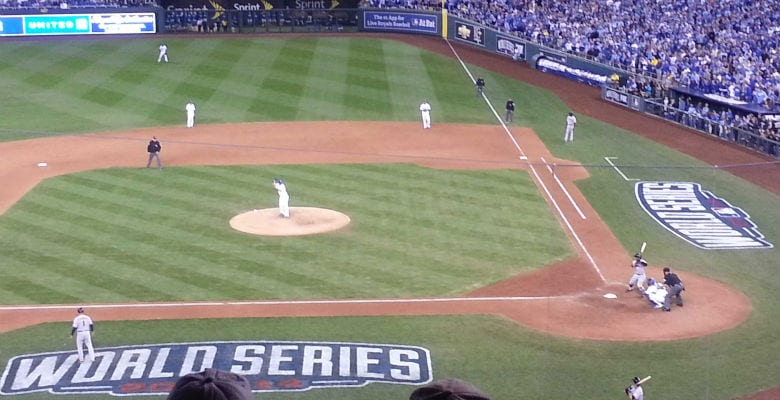 People all over the country have been watching the Kansas City Royals play in the World Series for the first time in almost three decades and it has been an exciting ride! When most of us think about sports, we think about winning. We rarely spend time thinking about all of the hard work that led up to the win because winning looks easy… on the day of the win. In many ways, running a business is much like playing a sport, and the success of your business is what most people pay attention to.
So what does it take to build an organization that not only wins but also has the ability to repeat the process? Teamwork. 
The day-to-day grind of running a business, constantly trying to improve processes, boost employee performance, adapt to changing market conditions, dodge obstacles, and create new opportunities for growth requires not only good communication skills but the ability to get along with each other and work as a team.
Just like in baseball, the success of a small business rarely depends on one person. Small businesses have team members, each of them with their own unique "position" to play. It doesn't matter how good the first baseman is if the pitcher isn't doing his job, or the guy out in left field has wandered off. Everyone has a role to play and a successful business, just like a successful baseball team, depends on everyone working together as a team.
You may have an MVP, a star player who may be your best salesman or your most productive worker. But even the best MVP cannot win a game on his own, and your best workers still need the support of the entire team in order to move the company forward. They must communicate with each other so they not only know where everyone stands on the field but what they plan to do while they are there. The ability to work together as a team is critical for long-term business success.
But what about outside of the office? Successful companies know that teamwork in business extends beyond internal dynamics. They work as a team with their customers, their prospects, their vendors, their contractors and even the media to ensure that expectations are understood, accurate information is being exchanged and needs are being met.
Reaching outside of your core internal team for professional support can also add considerable value. Outsourcing services like bookkeeping, human resources, social media and IT, gives you the opportunity to extend your team without taking on additional team members, and still allows you to work closely with someone who can ultimately help grow your business.
Success as an entrepreneur is all about teamwork. You may start out alone but you can't build it, grow it and sustain it alone. When everyone works together as a team, almost anything is possible. Just ask the Royals, or any of their loyal fans here in Kansas City!
 ********
Financial Optics serves business owners and entrepreneurs with remote web and cloud-based finance applications. Let our professional accountants run your daily, weekly, or monthly bookkeeping and accounting, so you can run your business. Contact us by phone at (913) 649-1040 or click here to visit our Contact page.